Orchestral Whifftracks
Musik & Geruch, mit dem Berlin Improvisers Orchestra und Stücken von Stephen Crowe
Im ersten Teil des Konzerts präsentierte der Komponist Stephen Crowe die ersten musikalisch und olfaktiv für Osmodrama beauftragten und nativen Stücke: "Neon Lizard" und "Find Warm Wind Farm", in Kollaboration mit Wolfgang Georgsdorf (Gerüche).
Im zweiten Teil interagierte der Klangkörper des Berlin Improvisers Orchestra mit einem genau für diese Begegnung konzipierten Dirigat und Geruchssequenzen von Wolfgang Georgsdorf: In "Orchestral Whifftracks" treffen Erdklänge auf grüne Düfte, Wassermusik auf einen Hauch von Meer. Ländliche und urbane Sphären, orchestral und voller Gerüche, assoziativ und kontrapunktisch. Ein immersives symphonisches und synosmatisches Konzert.
DO 08.09.2016
20 – 22 Uhr
Einlass: 19.30 Uhr, Beginn: 20.00 Uhr
St. Johannes Evangelist Kirche, Auguststraße 90, 10117 Berlin
Tickets 16€ / ermäßigt 12€
Online Tickets
>> Veranstaltung ausverkauft
Konzert mit dem Berlin Improvisers Orchestra und Stücken von Stephen Crowe
"Neon Lizard": Violine & Elektronik
mit Aisha Orazbayeva (Violine)
Komposition: Stephen Crowe
Geruchskomposition: Wolfgang Georgsdorf
"Find Warm Wind Farm": Horn & Klarinette
mit Samuel Stoll (Horn)
Tom Jackson (Klarinette)
Komposition: Stephen Crowe
Geruchskomposition: Wolfgang Georgsdorf
Line-Up Berlin Improvisers Orchestra:
Alison Blunt (violin)
Gerhard Uebele (violin)
Dietrich Petzold (viola)
Nikolai Meinhold (guzheng)
Hui-Chun Lin (cello)
Tristan Honsinger (cello)
Frank Dodge (cello)
Hannes Buder (guitar)
Anna Kaluza (alto sax)
Ricardo Tejero (alto sax)
Manuel Miethe (soprano sax)
Henrik Walsdorff (tenor sax)
Robert Würz (baritone sax + flute)
Frank Gratkowski (bass clarinet)
Abigail Sanders (french horn)
Rafael Hohlfeld (euphonium)
Matthias Müller (trombone)
Stephan Bleier (double bass)
Horst Nonnenmacher (double bass)
Ulf Mengersen (double bass)
Klaus Kürvers (double bass)
Willi Kellers (vibraphone, percussion)
Yorgos Dimitriadis (drums)
Kay Lübke (drums)
Wolfgang Georgsdorf (concept, scents composition and conduction)
Orchestral Whifftracks
Music & Smell, with the Berlin Improvisers Orchestra and pieces by Stephen Crowe
During the first part of the concert, the composer Stephen Crowe presented the first musically and olfactorily native pieces, commissioned for Osmodrama: "Neon Lizard" and "Find Warm Wind Farm" in collaboration with Wolfgang Georgsdorf (smells).
In the second part of the concert, the sound body of the Berlin Improvisers Orchestra interacted with an administration of smell sequences conceptualized specifically for this encounter: in "Orchestral Whifftracks" earth sounds meet green scents, water music encounters a breath of ocean. Rural and urban spheres, orchestral and full of smells, associative and contrapuntal. An immersive, symphonic and synosmatic concert.
Thursday 09.08.2016
8pm – 10pm
Doors open at 7:30pm / Program begins at 8:00pm
St. Johannes Evangelist Kirche, Auguststraße 90, 10117 Berlin
Tickets 16€ / reduced 12€
Online Tickets
>> Event sold out
Concert with the Berlin Improvisers Orchestra and pieces by Stephen Crowe
"Neon Lizard": Violin Concerto & Electronics
with Aisha Orazbayeva (Violin)
Composition: Stephen Crowe
Smell composition: Wolfgang Georgsdorf
"Find Warm Wind Farm": Horn and Clarinet duo
with Samuel Stoll (Horn)
Tom Jackson (Clarinet)
Composition: Stephen Crowe
Smell composition: Wolfgang Georgsdorf
Line-Up Berlin Improvisers Orchestra:
Alison Blunt (violin)
Gerhard Uebele (violin)
Dietrich Petzold (viola)
Nikolai Meinhold (guzheng)
Hui-Chun Lin (cello)
Tristan Honsinger (cello)
Frank Dodge (cello)
Hannes Buder (guitar)
Anna Kaluza (alto sax)
Ricardo Tejero (alto sax)
Manuel Miethe (soprano sax)
Henrik Walsdorff (tenor sax)
Robert Würz (baritone sax + flute)
Frank Gratkowski (bass clarinet)
Abigail Sanders (french horn)
Rafael Hohlfeld (euphonium)
Matthias Müller (trombone)
Stephan Bleier (double bass)
Horst Nonnenmacher (double bass)
Ulf Mengersen (double bass)
Klaus Kürvers (double bass)
Willi Kellers (vibraphone, percussion)
Yorgos Dimitriadis (drums)
Kay Lübke (drums)
Wolfgang Georgsdorf (concept, scents composition and conduction)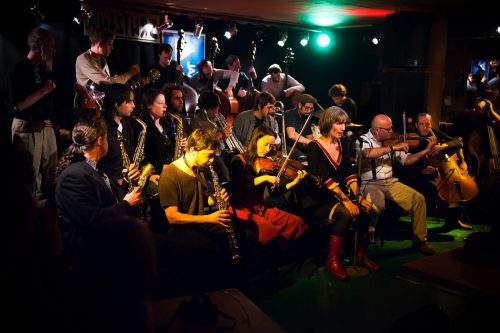 Berlin Improvisers Orchestra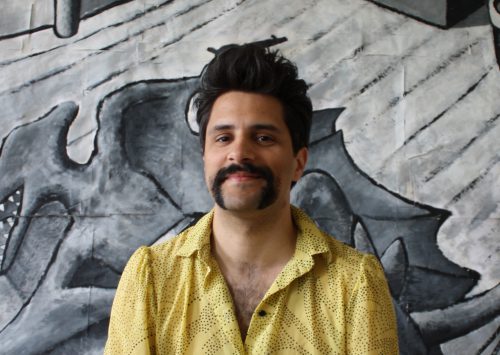 Stephen Crowe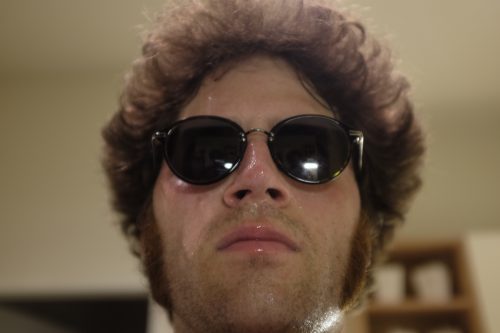 Samuel Stoll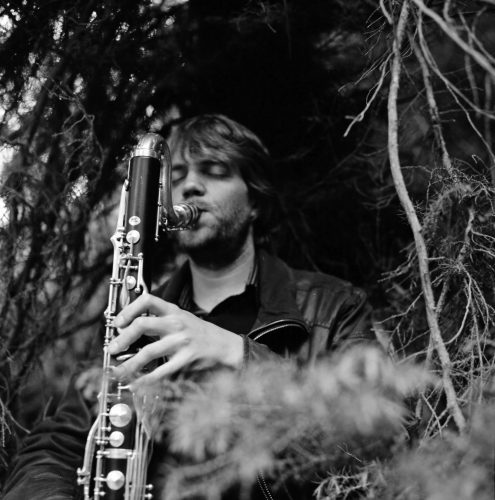 Tom Jackson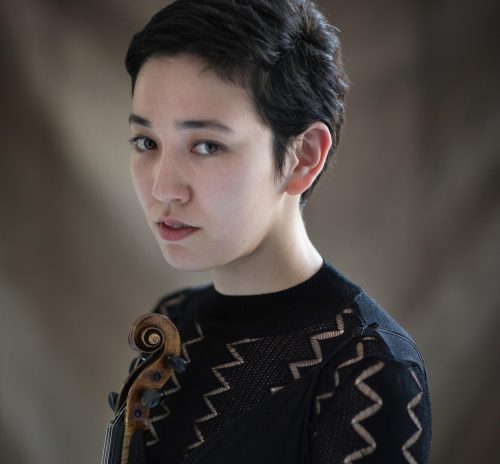 Aisha Orazbayeva
Fotos: ©Norbert Artner, ©EbbaKarlsson, ©Samuel Stoll, ©Neil Sloman, ©Hugo Glendinning