Klinische Studie zu Osmodrama via Smeller 2.0

Vor allem aus der Arbeit Thomas Hummels e.a. hervorgehenden empirische Erkenntnisse legten nahe, dass Osmodrama über seine Kunstform hinaus auch über eine potenzielle therapeutische Wirkung auf Anosmie, bestimmte Formen von Depression, sowie auf anosmieinduzierter Depressionen und depressionsinduzierte Anosmie verfüge. Abgesehen von darüber hinaus gehende Korrellationen mit Parkinson, Demenz und Altsheimer lag sehr bald die Vermutung nahe, dass Smeller 2.0 und das durch ihn verwirklichte Osmodrama mit einer quantitativen und qualitativen Erhöhung sprunghafter Geruchssequenzen mit einfachsten Mitteln seine therapeutische Wirkung entfalten könne.
(Interdisziplinäres Zentrum für Riechen und Schmecken am Universitätsklinikum Dresden (Prof. Dr. Thomas Hummel) in Kooperation mit der HNO-Klinik der Charité Berlin (Prof. Dr. Florian Uecker) und mit dem HNO-Zentrum am Kudamm in Berlin (Prof. Dr. Önder Göktas).
Untersucht wurde die Wirkung von Osmodrama mittels Smeller 2.0 auf Individuen mit Symptomen von Anosmie, bzw. die Wirkung von "Riechtraining unter natürlichen alltäglichen Bedingungen" auf das Riechvermögen. Als Training diente die in der Ausstellung regulär und zyklisch aufgeführte Synosmie "Quarter Autocomplete / Evolution in 12 Minutes" und ihre für die Ausstellung konzipierten Aufführungsbedingungen.
Die evidenzbasierte Studie zur potenziellen therapeutischen Wirkung von Osmodrama bei Depression, auf die ebenfalls schon jetzt empirische Daten ihr Licht vorauswerfen, wurde herausgenommen und soll separat durchgeführt werden.
Während der sich über vier Wochen erstreckenden Studie erlebten die ProbandInnen als reguläre Besucher mit Dauerkarten täglich mindestens 30 Minuten und höchstens 60 Minuten das Osmodrama "Quarter Autocomplete". Jene ProbandInnen wurden sowohl zu Beginn und am Ende als auch während der Behandlungsperiode eingehenden medizinisch-wissenschaftlichen Untersuchungen und Screening-Tests unterzogen.
Aufregenderweise zeigten die Ergebnisse, dass bei 44% der Patienten eine klinisch signifikante Verbesserung des Riechvermögens nachgewiesen werden konnte, sodass infolgedessen andere Studien zu Osmodrama sind in Vorbereitung, in denen – ebenfalls von empirischen Erkenntnissen angeregt – weitere förderliche Wirkungen auf das Gehirn untersucht werden sollen:
– Die Steigerung der Intelligenz von Kindern
– Die messbare Zunahme der Gehirnmasse
– Die Besserung mehrerer Symptome der Demenz
– Die Besserung mehrerer Symptome bei Alzheimer
All diese Entdeckungen sind überraschende Nebenprodukte einer künstlerischen Unternehmung, deren Ziel von Anfang an die Schaffung technischer, chemischer und künstlerischer Voraussetzungen für die Entwicklung einer zeitbasierten Kunstform hochfrequenter und präziser Geruchssequenzen war.
Wolfgang Georgsdorf
Berlin, Dezember 2018 / Februar 2019
Studienergebnisse zum Download (0,45 MB)
Clinical study on Osmodrama via Smeller 2.0

Empirical findings suggested that Osmodrama, besides its artistic impact, also has a curative effect – to say the least – a potential therapeutic effect – at least with anosmia (loss of smell) and depression.
Therefore Smeller 2.0 and Osmodrama were subject of a scientifically controlled, evidence-based study, during the regular exhibition at Gropius Bau 2018.
(Interdisciplinary Center for Smell and Taste at the university clinic in Dresden (Prof. Dr. Thomas Hummel) in cooperation with the ENT-clinic of the Charité Berlin (Prof. Dr. Florian Uecker) and with the ENT-Center Kudamm in Berlin (Prof. Dr. Önder Göktas).
Subject to the research was the effect of Osmodrama via Smeller 2.0 on individuals with symptoms of anosmia, respectively "the effect of smell-training among natural everyday conditions on the sense of smell and on the olfactory capacities". The recurrently presented Synosmy "Quarter Autocomplete – Evolution in 12 Minutes" served as the training system under the regular performance conditions designed for the exhibition.
The evidence-based study on the potential therapeutic effects of Osmodrama on individuals with depression – empirical data are again shedding light ahead here – has been withheld and will be conducted separately.
The study spanned over four weeks, during which the test subjects experienced the Osmodrama "Quarter Autocomplete" as regular visitors with season tickets for a duration of 30 to 60 minutes per day. These subjects underwent in-depth medical-scientific examinations and screening tests before, during and after this period.
The results of the study are exciting insofar as 44% of the patients showed a clinically significant improvement in the sense of smell. This effect is not to be confused with aromatherapy.
Other studies are in preparation, in which – also inspired by empirical data – further beneficial effects of Osmodrama on the brain will be investigated:
– Increase of the intelligence of children
– Measurable growth of brain mass
– Improvement of several symptoms of dementia
– Improvement of several symptoms in Alzheimer's
All of these findings are surprising neurological byproducts of an artistic endeavour, that aimed at creating technical conditions for the development and establishment of an unprecedented time-based art of "storytelling" with distinct scent-sequences in fast motion.
Wolfgang Georgsdorf Berlin, December 2018 – March 2019
Study results (in german) for download (0,45 MB)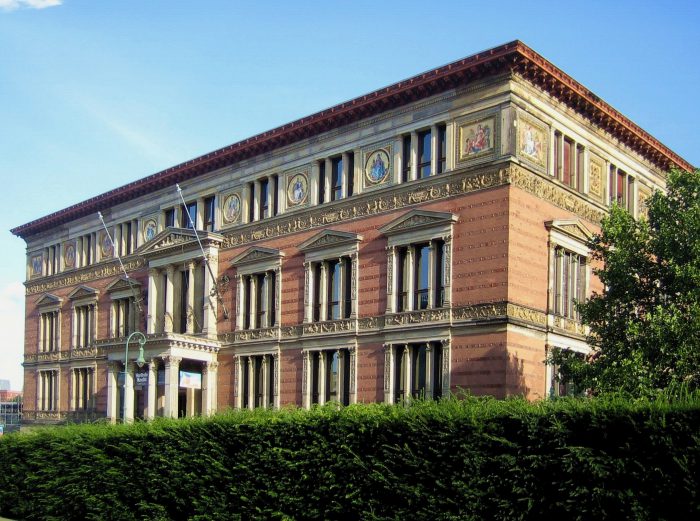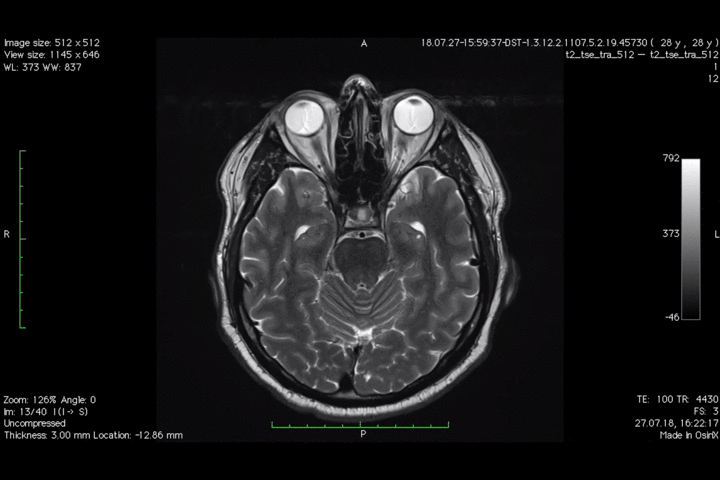 ---
—

Mitwirkende Persönlichkeiten


—
---
—

important personalities


—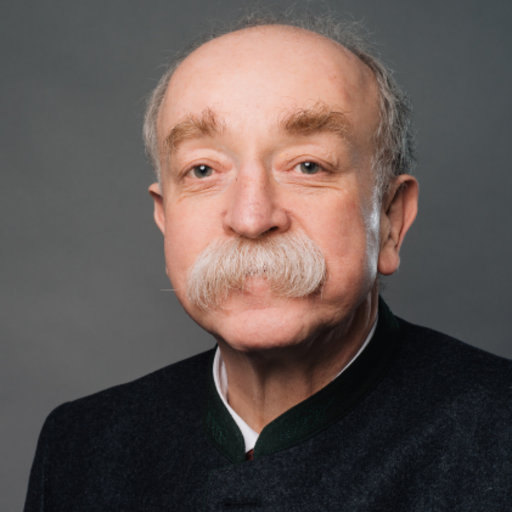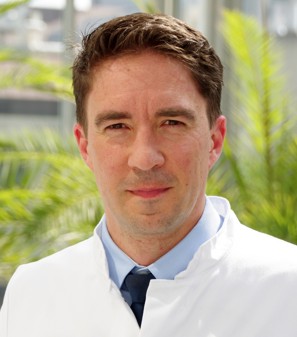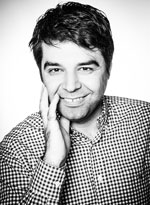 Clinical study on Osmodrama via Smeller 2.0